TEC - TORQ EPOXY COMPOSITE
Torq Epoxy Composite offers performance shapes in our state-of-the-art epoxy layup. These boards have the best balance of Lightweight versus Durability. Using our own unique lamination process, we are able to use a very strong fiberglass lay-up of 6oz and 4oz combined in 3 layered deck and 2 layered base (with a 4 layered rail lap) with a high density EPS foam, but still achieve a board weight that matches a lightweight fiberglass lay-up.
The result is light but very strong board, with good flex characteristics and as with all torq's, excellent value for money.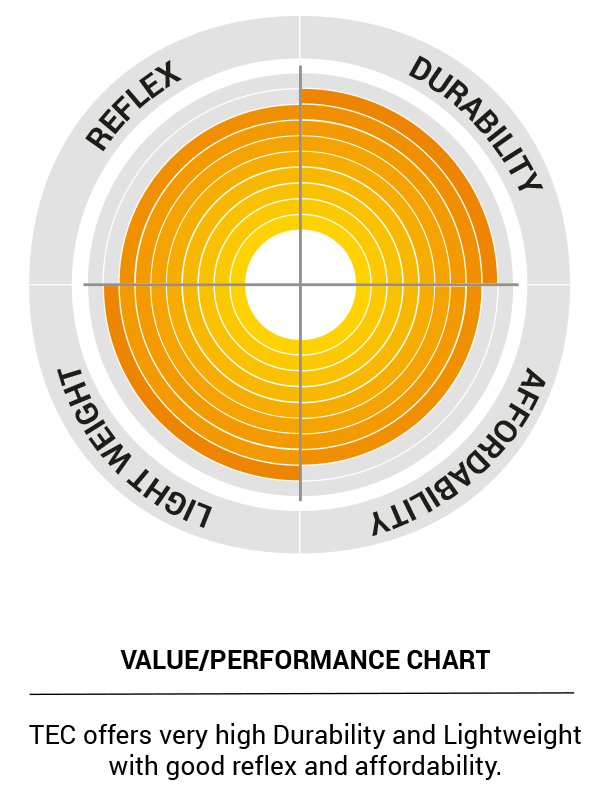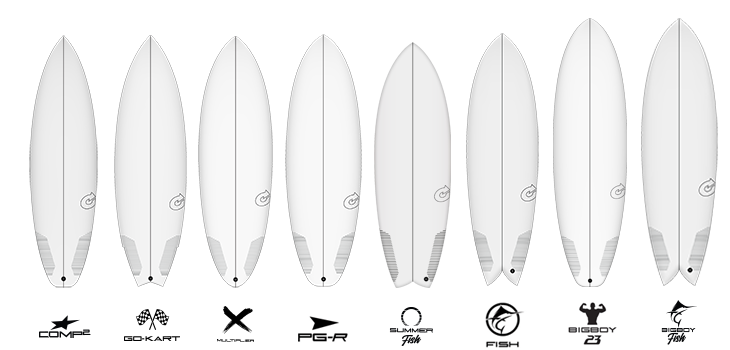 TEC SHORTBOARDS:
The TEC shortboards have 2 full layers of fiber over the deck and bottom. On the deck we use an extra 6oz deck patch with gives triple layer ding resistance, but doesn't resist the flex along the rail. The addition of a carbon filament stringer and UD carbon twin strips on the base makes these super springy and responsive.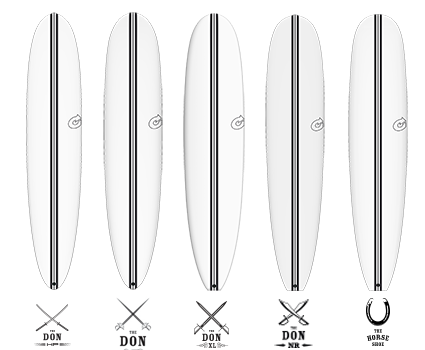 Longboard Lay-up
For lengths of 8'6 and over we have introduced a T-stringer and UD carbon triple strips on the deck and bottom for a new level of torsional strength. The torq longboard technology is incredibly strong, light and responsive.
With 3 layers of glass on the deck and 2 layers on the base, these are super strong, light and feel fast under your feet.